Let's Talk About It Oklahoma!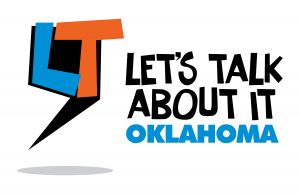 Let's Talk About It Oklahoma book discussions are starting at the library. To go with the theme of the Smithsonian Exhibit, this year's theme is 'Working to Survive: Surviving to Work'. Our first discussion will be August 8th at 5:30 pm. Our first book on this year's list is 'The Jungle' by Upton Sinclair. The book depicts working class poverty, the lack of social supports, harsh and unpleasant living and working conditions, and a hopelessness among many workers. These elements are contrasted with the deeply rooted corruption of people in power.
Discussions for Let's Talk About It begin at 5:30 p.m.
August 8th
The Jungle
by: Upton Sinclair
Rebecca Jacob-Pollez
November 7th
Bartleby the Scrivener: A Story of Wall Street
by: Herman Melville
John Morris
September 5th
The Help
by Kathryn Stockett
David Fennema
December 5th
The Cliff Walk: A Job Lost and a Life Found
by: Don J. Snyder
Bruce Treadaway
October 3rd
Nickel and Dimed – On (Not) Getting By In America
by: Barbara Ehrenreich
Margery Kingsley
For information about events, activities and more, visit our Facebook group at facebook.com/groups/WaurikaPublicLibrary/